Port St. Joe Restaurants
Our Reviews of Some of the Top Restaurants in Port St. Joe and Around the Cape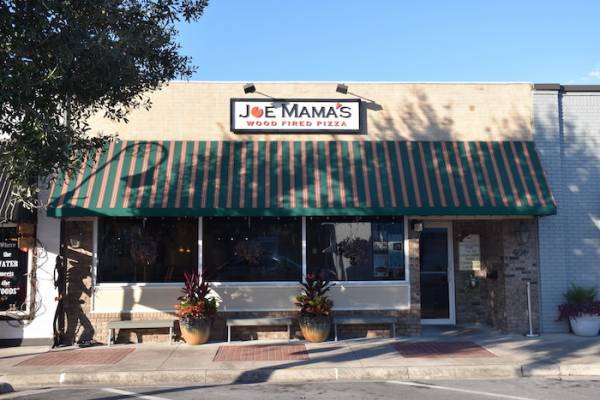 Joe Mama's
If it's pizza you crave, you've come to the right place if you come to Joe Mamas. Their menu centers on a wide variety of wood fired pizza sure to satisfy even the most discrimenating pizza lover. Some choices are traditional while others could be called eclectic. And, if you choose, you may construct your own by adding any or many of their topping choices.
And to complement any of their pizzas, you can't go wrong by having a side dish of one of their several garden-fresh salad choices. Joe Mamas also offers a choice of craft beers as well as a wide selection of domestic and imported wines. In addition, they have a full bar which features both premium and standard cocktails. They're open for both lunch and dinners and are one of Port St Joe's many Reid Avenue eateries, being located at 406 Reid.
11AM to 9PM Tues to Sat
10AM to 3PM  Sunday   
Monday: Closed
Phone:   850 229-6262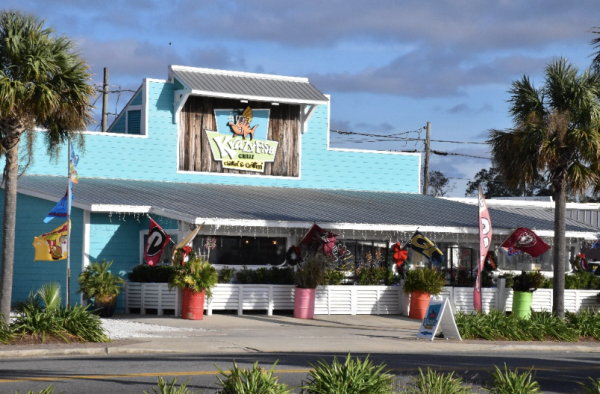 KrazyFish Grille
They've got it all at this unique eatery: from a lively but laid back restaurant with both inside and outside seating, to its well-stocked bar with creative mixologists, to friendly and accommodating waitresses, to its Tuesday & Thursday Sushi Bar, to its weekend sandwich bar - there's sure to be something at KrazyFish to appeal to everyone. And we haven't even mentioned the colorful menu offering a wide range of appetizers, salads, sandwiches and main entrees.
And the dining experience is not only satisfying in every way, but downright FUN!! Do yourself a favor and drop in for a great KrazyFish happening! You'll most likely leave with a smile on your face, and you certainly won't be disappointed.
KrazyFish is located on US Hwy 98 between First and Second Streets. 
They're closed on Wednesdays and Sundays. Open all other days, 11AM to 9PM.
Ronnie B's
This century's version of last century's Butler's Restaurant, Ronnie Butler has painstakingly resurrected one of Port St. Joe's eatery icons. And he's done so in a wonderful location, 114 Sailor's Cove to the west of Hwy US 98 and adjacent to both St. Joseph's Bay and the stately Cape San Blas/Port St. Joe Lighthouse. Ronnie has carried out the family tradition of offering the finest in steaks and seafood. This includes the famous "Ronnie's Ribeye" as well as a scrumptious and painstakingly prepared array of shrimp, scallops, oysters and fresh fish. Whether you bring your family in for quality time together or gather with your friends for a hearty meal, Ronnie B's is sure to meet your needs and put a dent in that space in your tummy.
4PM to 9PM -Tues, Wed, Thurs, Sun 
4PM to10PM-Fri & Sat                          
Monday closed
Phone: 850-227-1386
Provisions
With a thoroughly satisfying yet eclectic menu, Provisions in Port St. Joe is sure to please the appetite and tastes of any discerning diner. They offer a wide range of scrumptious and unusual pasta dishes, wonderful seafood presentations, steaks, chicken dishes, salads, sandwiches and other delectable menu items. Another thing that sets Provisions apart is, for many dishes, you're able to choose either a standard size plate or a completely satisfying petite size. And you won't spend a fortune with whichever you choose.
They're also open for lunch and they have a fully stocked bar to quench and satisfy many a thirst. You won't be disappointed in choosing Provisions for your next meal out. They're conveniently located in the center of Port St. Joe at 222 Reid Avenue. 
11AM-9PM  Mon thru Sat
Sunday: Closed
Reservations: 850-229-9200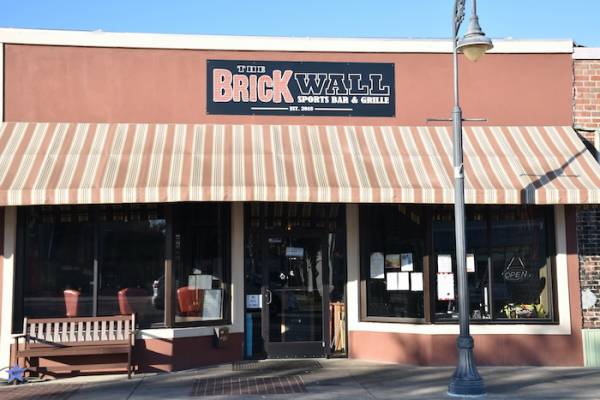 The Brick Wall
Yet another Reid Avenue eatery, this one at #414. The Brick Wall is relatively new on the Port St. Joe scene and you'll find it totally different than any other such venue in town. Why? Well, one could easily label it a Sports Bar, with its many TV screens and Pro and College team banners strategically placed throughout. But it's really more than that, as one could just as easily label it a terrific place to go for a terrific, light meal. You won't find any over-priced, fancy nouveau fare here. But from burgers to baskets to sandwiches to poboys, and quite a bit in between, you can't go wrong gobbling down a delicious meal in this fun-filled establishment. And what a bar!! You can choose from a large selection of local and craft beer, domestic and imported wines and an endless array of mixed drinks. Fun, food, and football, get 'em all at The Brick Wall.
11AM-9PM Sun, Mon,Tues,Thu
11AM to 10PM  Fri & Sat
Wednesday: Closed
Phone:   850-899-9454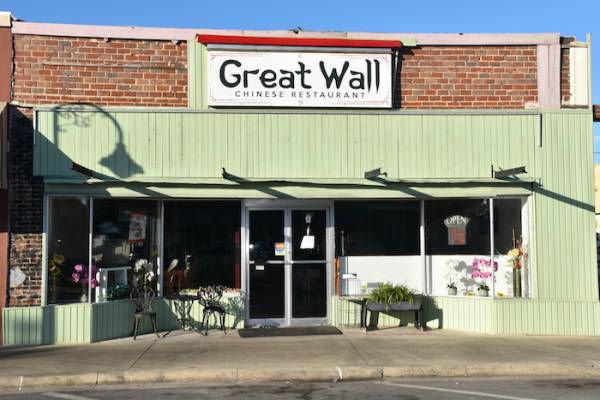 The Great Wall
Immediately adjacent but unrelated to the Brick Wall, the Great Wall, at 412 Reid Ave, is the place to go if its Chinese food you're looking for. The Great Wall features delicious Asian fare served in a quiet and laid-back environment by knowledgeable and helpful wait-staff. Not only can you enjoy full, asian meals in the evening, but The Great Wall also features a multi-choice buffet at lunch. Also, if you want to dine at home, The Great Wall also can offer you Take-Out as well as deliveries right to your doorstep. Don't hesitate to call at the Wall, Port St Joe's only Chinese eatery.
11AM-10PM Mon to Fri
Saturday Closed
11AM-10PM Sunday
Phone: 850-227-9999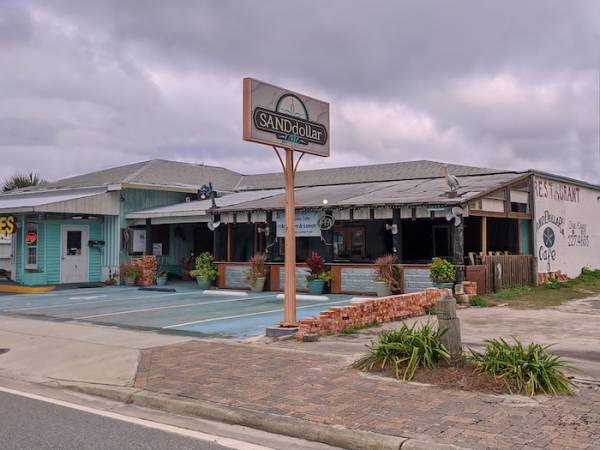 The Sand Dollar Cafe
Another Port St. Joe unique eating place, The Sand Dollar Cafe, which is open for breakfast and lunch only, offers a buffet style selection, but its diners can choose from a wide selection of entrees and side dishes. Then your friendly and accommodating hosts pile your choices in generous portions on a plate right before your eyes.
And it's one fixed and reasonable price for whatever it is you select. And whatever the choice, it'll be certain to please your every taste bud. The dining area is small but adorned with eclectic curios and bric-a-brac. The "Dollar" is located on Highway 98 between Third and Fourth Streets.
7AM TO 3PM  Thurs thru Mon
   Phone: 850-227-4865
Sister's Restaurant
As the name would imply, this is a family owned establishment and has been in business since the late 1990's. In that it's a lunch-only eatery, and in that it's located at 236 Reid Ave in the very center of Port St Joe's business district, you're bound to see an assortment of locals if you drop in any weekday at noon (give or take an hour or so). They offer a wide array of "All American" sandwiches, each with scrumptious side dish selections, and eight taste-tempting salads with a choice of seven different dressings. A kids menu is also available. The sisters invite y'all to c'mon down to Sisters.
Telephone: 850-229-7121
Hours: Mon thru Fri, 11AM to 2PM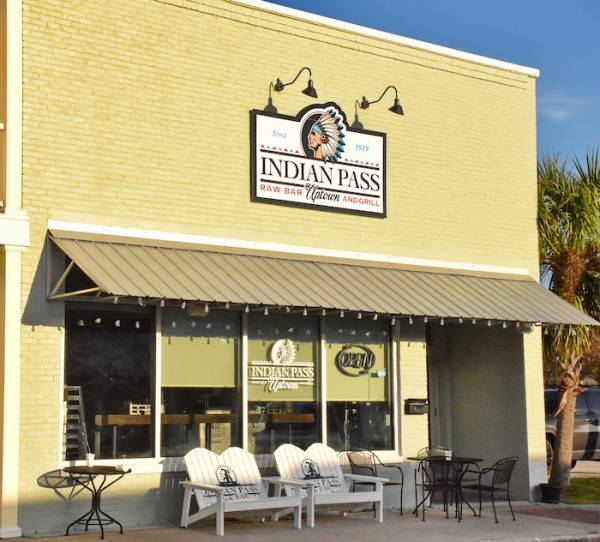 Uptown Indian Pass Raw Bar
What a neat place!! Located at 411 Reid Ave, this inimitable eatery has successfully patterned itself after it's legendary relative out at Indian Pass. The place is a seafood lover's delight and the selection of oysters and shrimp are unrivaled. In addition, Tuesday night is crab night and Thursday evening highlights lobster specials.  
One of the unique features of the Raw Bar is its honor system for beverages, be it beer, wine or soft drinks. This system has been in effect ever since the original Raw Bar opened its doors in 1929. That's 90 years, folks!! What a legacy….and what a legend.
11:30 AM to 9PM  Mon thru Sat
Phone: 850-229-9222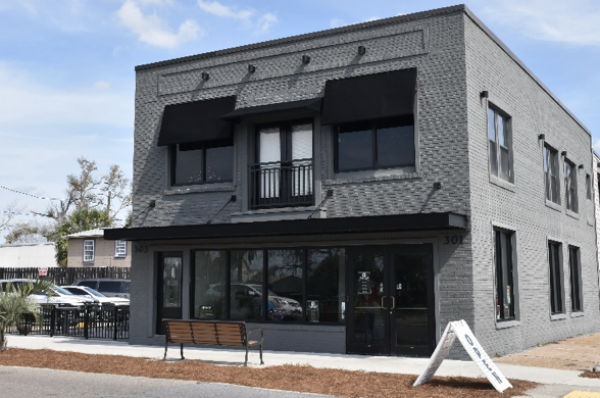 Cozy Cafe
We just returned, on a Sunday after church, from a packed house at this new PSJ establishment. What a great place …so neat, clean and, yup, "cozy", and with scrumptious Southern eatin' that would be tough to beat. With a limited, but reasonably priced menu, you'll have a choice of one meat plus two side dishes. And the chicken, fried or baked,  is second to none. They're located at 301 Martin Luther King Blvd, and they're open for lunch Tuesdays thru Sundays and for dinner on Fri & Sat.
Phone: 850-899-0046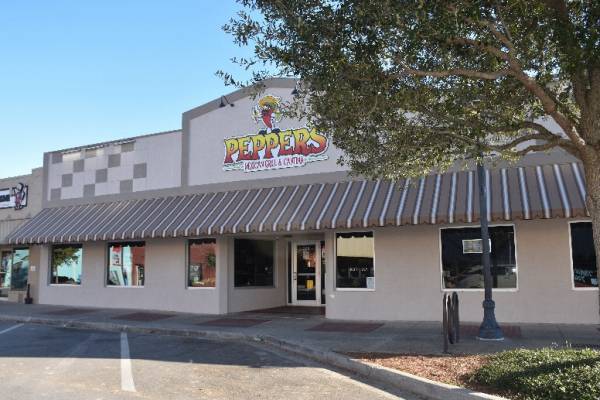 Peppers Mexican Cantina
Now located at 309 Reid Avenue, Peppers Port St. Joe was the original of the Peppers portfolio which now numbers seven locations in north Florida. In 2020 they relocated to a new and larger venue underscoring the popularity of this authentic, south-of-the-border establishment. Stop in for a great meal, either lunch or dinner (or both) to see what sets Peppers apart from other such ethnic establishments. They boast a large, scrumptious menu, a great bar with fabulous margaritas (as you'd expect), outdoor and protective seating and an extremely friendly wait staff. From nachos to fajitas and nearly every Mexican delight in between, you simply can't beat Peppers! Reservations are not accepted.
11AM-10PM Mon thru Sat                              11AM-9PM   Sunday
Phone:  850-229-8540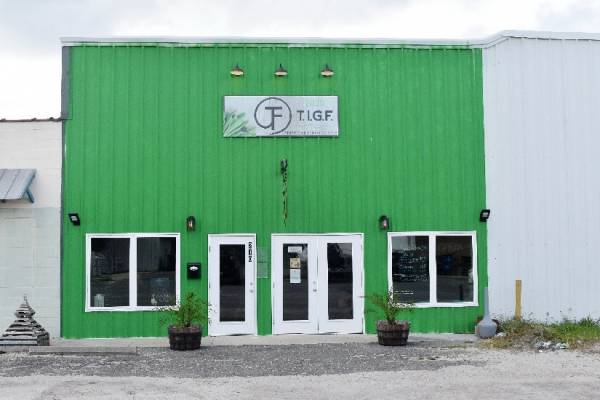 TIGF (This Is Garden Food)
We can just about guarantee that you've never had food like this in Port St. Joe. It's only been open since September of 2020, but already owners David and Natacha Humbrecht have made their mark by offering the finest of meats and the freshest of vegetables for us all to enjoy. The veggies are grown and nurtured in their own rooftop garden and that certainly underscores the word "fresh".  Being from Switzerland, they bring a unique style and flair to their presentations unlike any we've ever seen….or tasted….in our little community. And their "sweets" offerings are not to be believed.
They're located across from Ace Hardware at 210 Williams Avenue
Phone: 850-899-9045
Tues thru Sat: 11AM to 10 PM
Sunday: 8AM to 2PM
Closed Mondays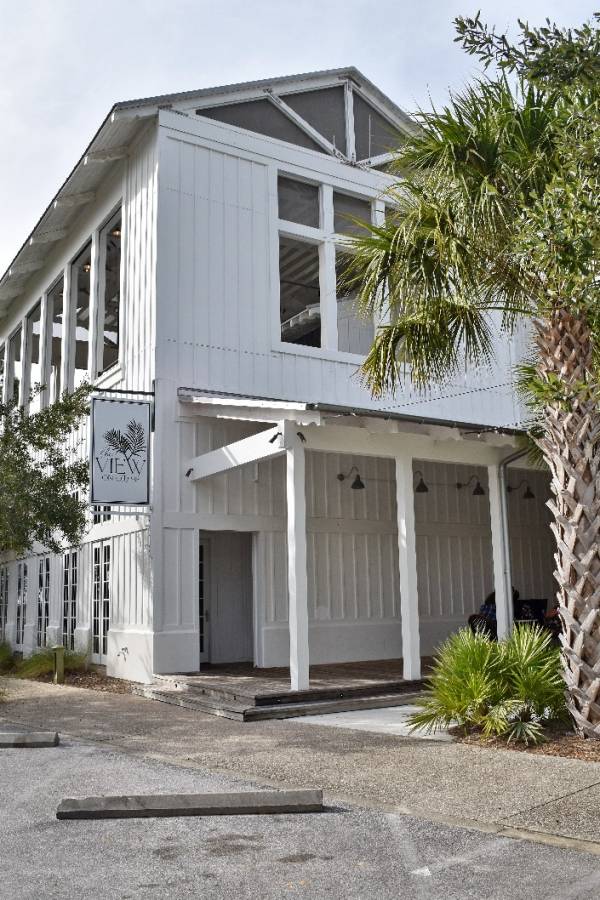 The View on Old Hwy 98
Located at the very end of the main street of the WindMark Beach community, the "View"  offers the only view in the Port St. Joe area of  beautiful St Joseph's Bay. This new establishment features innovative Asian and American cuisine with a trendy twist on most of their varied menu items. Seating is available on the second floor and dining in the covered but open bar area is both unique and distinctive. And, as its name would indicate, the views are splendid. Great steaks, wings, seafood and salads, among other delicacies, await all hungry patrons. Be sure to visit The View for a memorable dining experience.
Located at: 51 Good Morning Street in WindMark Beach
Phone: 850-247-0317
Open: Monday & Tuesday: 3pm-9pm
Wednesday CLOSED
Thursday: 3pm-9pm
Friday: 3pm-10pm
Saturday: 11am-10pm
Sunday: 11am-9pm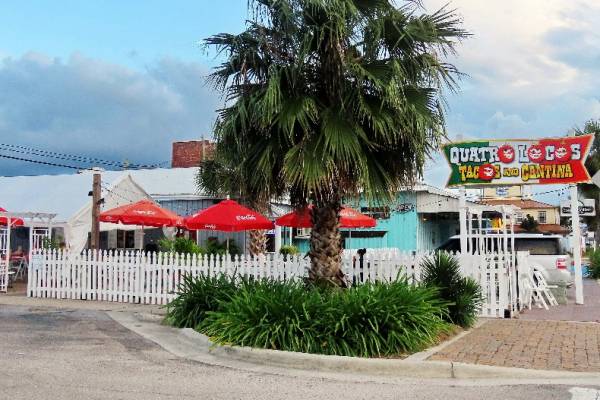 Quatro Locos Tacos and Cantina
Looking for some authentic Mexican food? This brand new establishment has it all. Offering both indoor and pet-friendly outdoor patio seating, as well as a full bar, you can't beat the friendly atmosphere and mood of the centrally located Quatro Locos. And, of course, the food is hard to beat as well. A wide range of tacos, burritos, quesadillas and enchiladas are available, as are steak, chicken and seafood creations which are sure to please. You can't beat the charm and friendliness of PSJ's very own Cuatro Locos.
Located at 301 Monument Ave (Hwy 98 at 3rd Street) in downtown Port St Joe
Phone: 850-899-9014
Open: Tuesday thru Saturday:  11:00 AM - 10:00 PM
Sunday:  9:00 AM - 9:00 PM
Closed Mondays