Best Rainy Day Activities in Cape San Blas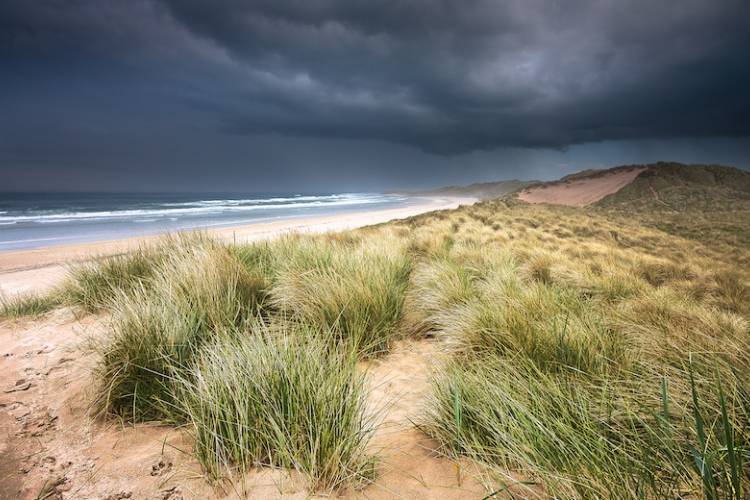 Don't let the rain ruin your Cape San Blas vacation! There are still things to do when the weather isn't as beach-ready as you are. Not sure what to do? Well, lucky for you, we gathered all our favorite rainy-day activities in Cape San Blas.
Shopping
Head up to Port St. Joe to do some shopping! There are a variety of shops available that you can visit. Check out all the local goods at the Indian Pass General Store. They feature Tupelo Honey, some of the best homemade, unfiltered, raw honey in the area. While there, you can also pick up some groceries you may have forgotten.
There are some beautiful Boutiques for you to stop into as well. Walter Green Boutique has some of the best women's clothing selections in the area, with options for many different occasions. From formal dresses to swimwear, they have all the latest styles. Another boutique is the Fuss Boutique. This shop has some of the best service and quality goods in the area. They feature a wide variety of clothing, accessories, novelty items, and home décor.  
Fishing
This might sound strange, but there are actually some advantages to fishing in the rain. If you want a higher chance of catching fish, going out during light rain or right before and after a storm is your best bet. What happens is that the rain will create a low barometric pressure that can send the fish into a feeding frenzy, therefore, making them more active. It is highly recommended that you use bright colors to create contrast in the mucky water to help fish find your bait.
If you do plan on fishing during rainy weather, make sure to wear rain gear. Quality gear can make the greatest difference in whether you are comfortable or miserable. The more comfortable you are, the longer you can stay out in the rain and fish.
Go out to Eat
Cape San Blas and Port St Joe have many delicious restaurants for you to enjoy. Between the two areas, there is a little bit of everything. Being right on the ocean provides our restaurants with the freshest seafood. There are so many delicious seafood restaurants, you will never be disappointed. Not feeling seafood? Don't worry, there are many other delicious options like Chinese, Mexican, pizza, and several places that have a little bit of everything for when your family can't decide on a place to eat.  
If you are taking a vacation without the kids, dip into one of the local bars. There are some amazing bars in Cape San Blas. Each bar features some of the best local Florida craft beers and premium wine. Pick the right bar and you may even get to enjoy some live entertainment.  
Forgotten Coast Sea Turtle Center
The Forgotten Coast Sea Turtle Center is the perfect place to learn about the local sea turtles and their coastal habitats. They have interactive exhibits for everyone that explain the lifecycle of the sea turtles. Their volunteer staff will help explain all the different exhibits and what they do to help the local sea turtle population. On top of the hands-on exhibits, you may be able to see some turtle rescues. The
The Forgotten Coast Sea Turtle Center is run by the Florida Coastal Conservancy. Its mission is to enhance and promote the health, sustainability, and stewardship of coastal and marine resources in Northwest Florida. The center is free to visit.
Relax
Being out in the sun and water can be exhausting! Take your rainy day on by just relaxing and listening to the rain. Watch a few shows you haven't caught up on yet, continue reading that book or start a new one. However you choose to spend your day relaxing, our Cape San Blas vacation homes are the perfect place to relax.
No matter what you plan to do on your rainy day, our beach house rentals in Flordia are some of the best places to take cover in. Book your Cape San Blas vacation home today!