Top 5 Reasons to Visit Cape San Blas for Spring Break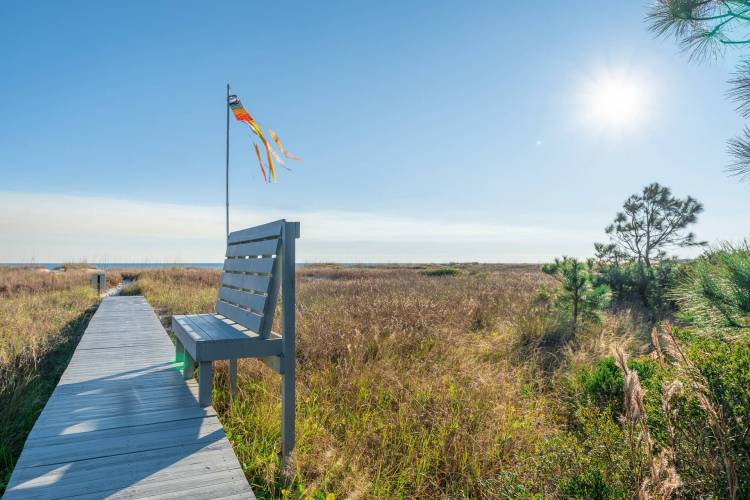 Looking for a beautiful and affordable beach destination for spring break? Cape San Blas in Northwest Florida offers stunning scenery, great amenities, and plenty of activities for families and travelers alike. Here are the top 5 reasons to visit Cape San Blas this spring break!
1. Beautiful Uncrowded Beaches
If you're looking to escape the crowds, Cape San Blas has some of the least crowded beaches over Spring Break. The typical Spring Break crowds tend to go to locations that are more known for nightlife and partying, which is not what Cape San Blas is about. It's all about wide-open beaches, wildlife, friendly people, and a slower pace of life here. And the area is protected from development, making it a perfect spot to relax and enjoy the outdoors. Cape San Blas has some of the most beautiful beaches in the state with its white sand and emerald green waters, plus, several beach access points that make it easy to get out and explore.
2. Fun Activities
Whether you're looking for adventure or relaxation, Cape San Blas has something for everyone. Popular activities include fishing, kayaking, paddle boarding, bird watching, beach combing, swimming, snorkeling, and exploring nearby St. Joseph Bay State Park. If you're looking to fill your week with activities and excursions, there are plenty of ways to do that. Or you can simply relax at the beach and in your vacation rental, and get through a stack of books. Whatever floats your boat!
3. Abundant Wildlife
Cape San Blas is home to an array of wildlife, including dolphins, sea turtles, and migratory birds, which is why many of our guests come back year after year. The opportunity to observe these incredible creatures in their natural habitat is something that makes this area so special. If fishing is more your cup of tea, spring is a great time to get on the water. As the water warms from March through May, more and more species of fish migrate into the waters off Cape San Blas. Early to mid-spring sees the arrival of Spanish and King Mackerel, Cobia, and Flounder. And there are plenty of options for boat rentals and fishing adventures!

4. Delicious Cuisine
The area has plenty of casual seafood restaurants offering fresh-caught local favorites like grouper tacos, oyster po'boys, and seared tuna. A Gulf Coast vacation just isn't complete without fresh, local seafood! Plus, there are plenty of restaurants with outdoor seating that offer up stunning views of the emerald Gulf waters. Check out our Cape San Blas dining guide here. We also have a blog post dedicated to breakfast restaurants on Cape San Blas. Bon appetit!
5. Affordable Accommodations
From cozy beach cottages to luxury rentals with pools and hot tubs – we have Cape San Blas vacation rentals to fit all budgets! And while Spring Break isn't considered low season, it does offer lower rates than you'll find later in spring and summer. Whether you're looking for a romantic getaway or a fun family vacation – Cape San Blas is the perfect spot for your spring break escape, and it'll be a great value! 
So, what are you waiting for? Start planning your spring break getaway to Cape San Blas today! With its stunning scenery, great amenities, and plenty of activities, it's sure to be a memorable vacation. Happy exploring!