Your Guide to Scallop Season in Cape San Blas, FL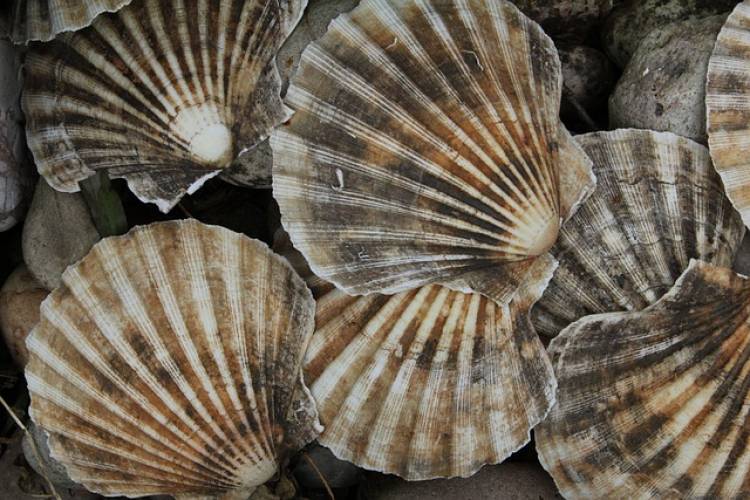 As the summer heat gradually gives way to cooler breezes, Cape San Blas comes alive with a cherished tradition: Scallop Season. From August 16th to September 24th in 2023, scalloping enthusiasts flock to these pristine waters to embark on a thrilling adventure that combines boating, snorkeling, and the promise of a delectable seafood feast. Are you ready to dive into the excitement? Plan your stay at our beach house rentals in Florida during this scallop season and prepare for an unforgettable experience. Here's your guide to making the most of this local activity!
Where to Find Scallops in Cape San Blas
Knowing where to find these delectable treasures is essential to kickstart your scalloping journey in Gulf County. Scallops prefer clear waters ranging from 4 to 8 feet deep, often found near sea-grass beds. A rented boat can be a valuable ally, providing a restful spot to store your harvest as you snorkel and collect.
What You'll Need for Scalloping
Before you dive into the Gulf waters, a few essentials are to ensure a successful scalloping adventure. First and foremost, secure a saltwater Florida Fishing License to participate. As you venture into the water, a dive flag becomes a crucial safety measure, alerting fellow boaters to your presence. Equip yourself with snorkeling gear, fins, and sunscreen, and prepare to dive into the warm Gulf embrace.
Once fully geared up, immerse yourself in the water and gather these fascinating creatures. A word of caution: scallops can pinch! Carrying a mesh bag, ice, or a live well on your boat will aid in preserving your harvest until you return to the shore.
Book Your Cape San Blas Vacation Rental for Scallop Season
Scallop Season in Cape San Blas offers a captivating blend of adventure, nature, and fresh scallops. With warm days and inviting waters, it's an ideal time to experience the area's beauty!
Dune Fine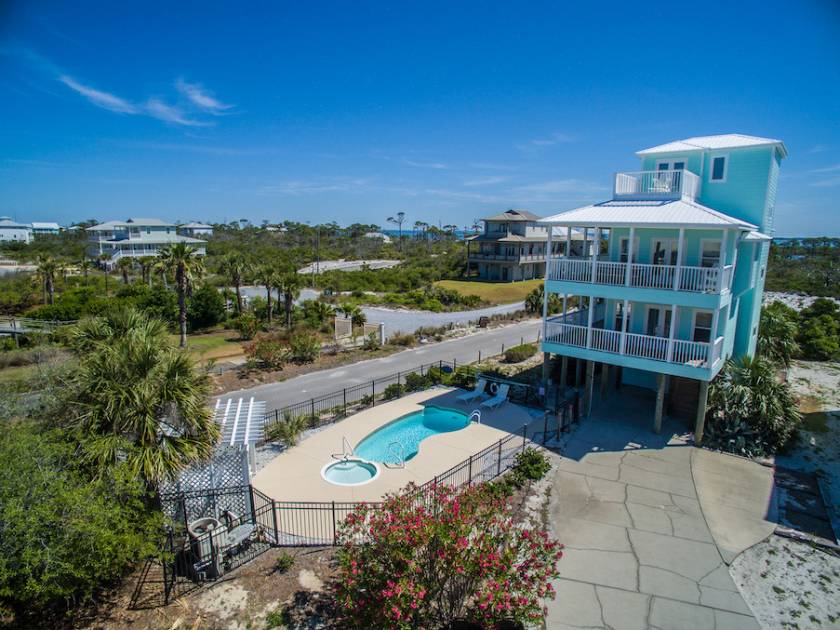 Discover Dune Fine on North Cape San Blas, more than a home – a portal to paradise. Three decks reveal breathtaking beach and bay vistas beyond any photo.
Outside, your private in-ground heated pool beckons, with a kiddie pool and shaded pergola. Up in the crow's nest, an inviting wet bar complements panoramic views.
But Dune Fine's allure goes further. Tucked in a serene upscale locale, a short boardwalk from your door leads to the beach. Enjoy direct bay-side access from Dune Fine's dock, adding another dimension of relaxation and leisure.
Beach Breeze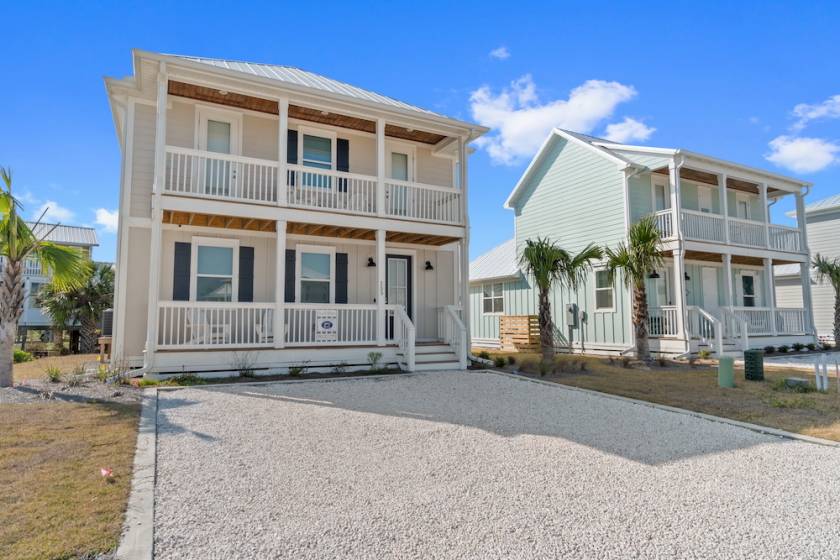 Imagine waking up to the gentle sound of waves and the refreshing scent of saltwater in the air. Beach Breeze offers this and more – a remarkable home where every moment is a memory waiting to be made. Nestled just a stone's throw from the beach, this haven boasts stunning views that will take your breath away.
Are you seeking a vacation that avoids crowds and embraces the natural beauty of Cape San Blas? Look no further. With over 200 miles of pristine coastline encompassing five islands, this stretch of paradise is a beach lover's dream come true. And at Beach Breeze, you're not just a visitor – you're a guest in a meticulously designed space for relaxation and joy.
The Paralia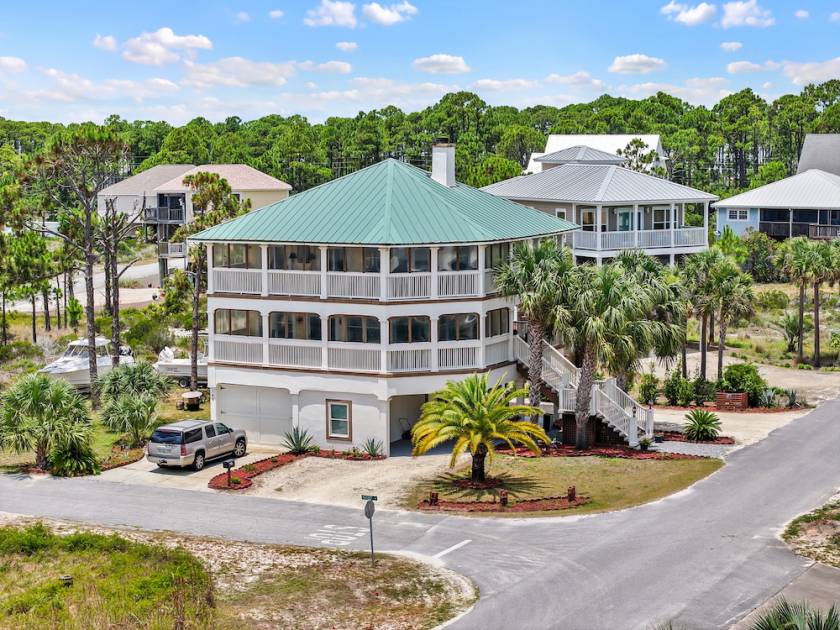 Discover The Paralia – where your summer dreams come alive! Luxuriate in this 4BR/3.5BA coastal haven, perfect for embracing Florida's beachy beauty. Unwind with boat-friendly parking, an open layout, a gourmet kitchen, a master oasis, and sweeping Gulf and Bay views on sprawling decks. Secure your unforgettable summer escape now.
Firefly Beach House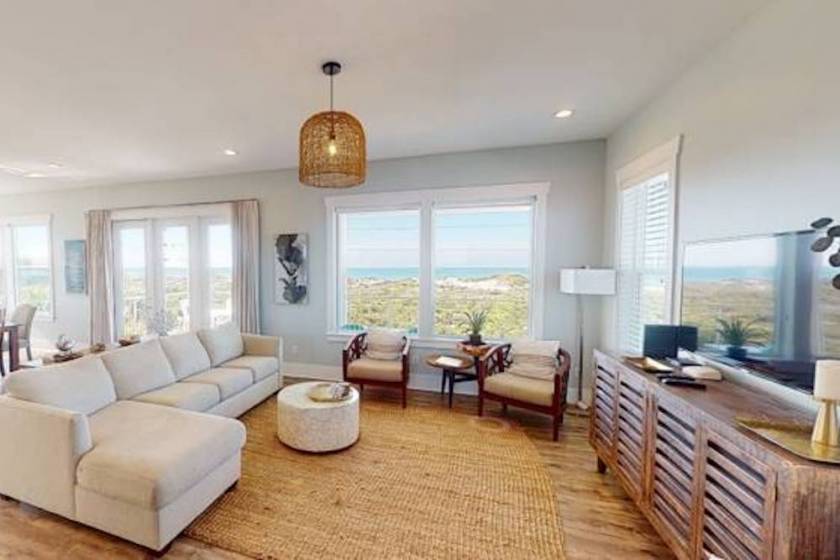 Unlock the Ultimate Scallop Season Adventure at Firefly in Hibiscus Community! This 5-bedroom coastal dream home offers unobstructed views and 2 sprawling decks for panoramic Gulf sights. Gain exclusive access to Hibiscus Beach and Bay through nature trails, or the community's gated pool and beach. Dive into tranquility with 2 patios overlooking the Bay and our "private" pond. A private bayside dock, gated pool, and boardwalk/gazebo provide further delights. Ideal for groups, Firefly houses 13 guests across three levels. Modern kitchen, spacious living, and dining areas on the 2nd Floor ensure comfort and captivating views. Your scallop season paradise awaits!
Join us in savoring this enchanting season on Cape San Blas, where memories are made, and traditions come alive.
Plan your visit today by browsing our available Cape San Blas rentals, and embark on a scalloping adventure that promises to be unforgettable.