Best Breakfast Restaurants on Cape San Blas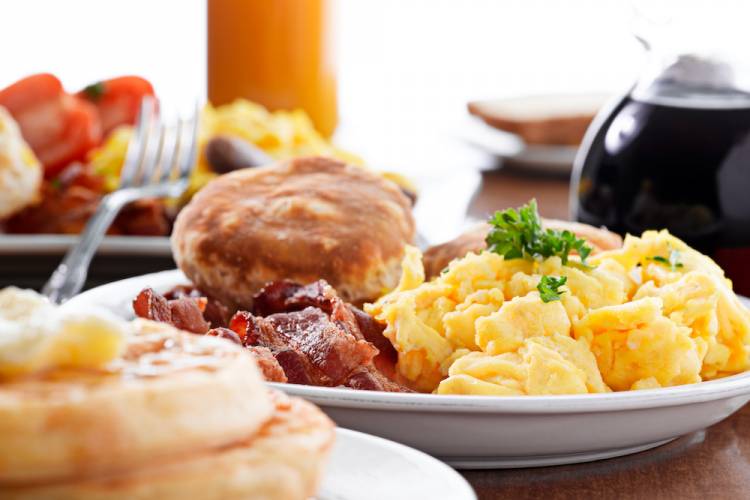 Looking for a hearty brunch during your stay in one of our Cape San Blas vacation rentals? Or maybe just a good breakfast sandwich or donut and a cup of coffee? We've got you covered, with an array of hole-in-the-wall joints, cozy cafés, and weekend brunch spots. Between Cape San Blas and nearby Port St Joe, there are plenty of ways to get your day started on the right foot! Here are a few of our favorites: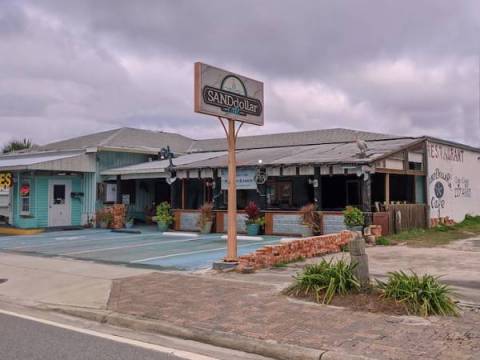 Sand Dollar Café
This quirky café serves up from-scratch Southern comfort food for breakfast and lunch only. The breakfast menu offers southern favorites like shrimp and grits, the omelet of the day, hash, biscuits and gravy, breakfast casserole and more. Food is served cafeteria style and a la carte, so feel free to add one of the delicious sides served up by the Sand Dollar - applewood smoked bacon, pork sausage, breakfast potatoes, hash brown casserole, scrambled eggs, and more. Our mouths are watering just thinking about the possibilities! This hidden gem in Port St Joe is a must-visit if you're craving southern food. Enjoy indoor or outdoor seating.
Tip: Breakfast is served from 7am to 10:45am, so don't snooze too long!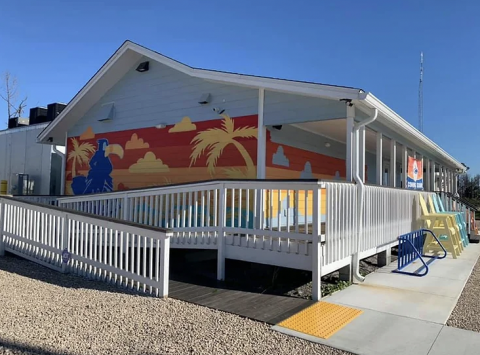 LongBill's on Cape San Blas
Longbill's boasts the freshest Gulf of Mexico seafood and a fun atmosphere, and they also recently started serving breakfast! Enjoy eggs cooked your way, with a variety of sides like grits, country potatoes, bacon or sausage, and toast, or choose from a handful of delicious omelets. The extra large pancakes never disappoint, with an array of toppings. If biscuits and gravy is your breakfast of choice, you won't be disappointed!
The service at Longbill's is known to be friendly and fast, and the atmosphere is bright and cheery. The front porch with multi-colored Adirondack chairs is a welcoming place to sit if there happens to be a wait.
Breakfast is served Friday-Sunday from 8am to 11am.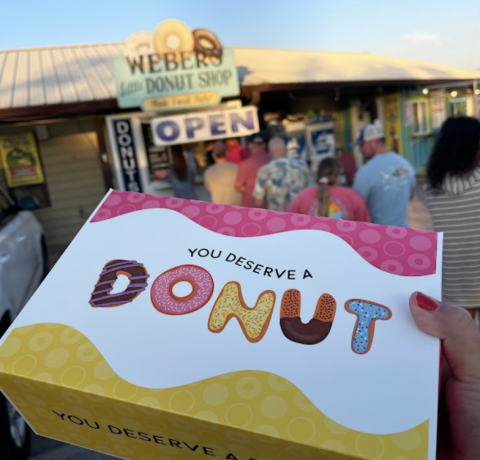 Weber's Little Donut Shop
Weber's (located in the Cape Trading Post) is the perfect spot for a quick and delicious breakfast. Their donuts are made fresh daily, and they are a favorite of Cape locals and visitors. You'll find everything from plain to all kinds of toppings like coconut frosted, fruity pebbles, and old-fashioned blueberry, and everything in between! These delicious donuts and light and fluffy, and truly some of the best around. Rumor has it, their croissants are pretty darn tasty too – we have yet to try them!
As with most donut shops, it's always best to arrive early, as a line can often form out the door during busier times of the year. They close when they sell out of donuts, and that typically happens around 9:30am.
Tip: Weber's is cash only, and they do not take pre-orders. So, arrive early and bring plenty of cash!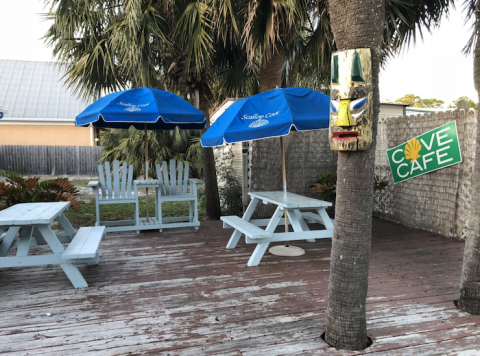 Scallop Cove General Store
Scallop Cove is a great spot if you're looking for something quick before a day of adventures, or something to take with you in the car as you're heading out.  They make fresh donuts every day, as well as cinnamon rolls and assorted muffins. Another favorite sweet treat from Scallop Cove is their apple fritter. They also offer a variety of biscuit breakfast sandwiches (sausage or bacon). Wash that all down with a hot coffee, and you've gotten your day started on the right foot!
Scallop Cove also takes to go orders, so call in your breakfast selections for an even quicker grab and go experience.
Tip: Scallop Cove also serves lunch and dinner, with a variety of sandwiches and wraps, burgers, fried chicken, and more. And, you can even fill a growler with beer on tap. A one stop shop!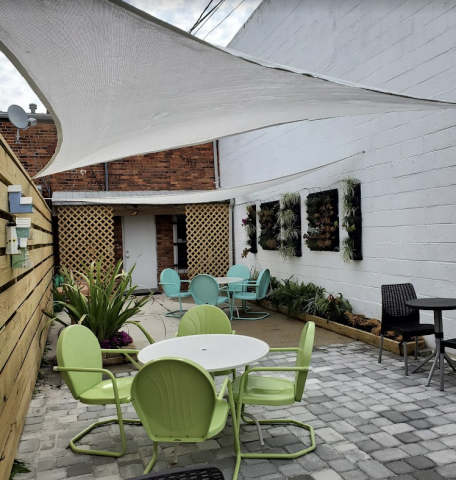 The Joe
If you find yourself in charming Port St Joe, The Joe coffee shop is an absolute delight. You'll find organic coffees and teas, as well as an array of baked goods and bagel sandwiches that are all delicious. They also of course have an array of the typical specialty coffee drinks to delight any type of coffee lover. If you're looking for something a bit extra, you can even add CBD drops to any beverage. 
The Joe has an adorable outdoor courtyard filled with an array of plants, perfect for getting some work done, reading a book, or enjoying your coffee and pastry in the fresh Gulf Coast air.