Top Cape San Blas Townhome Rentals for Fall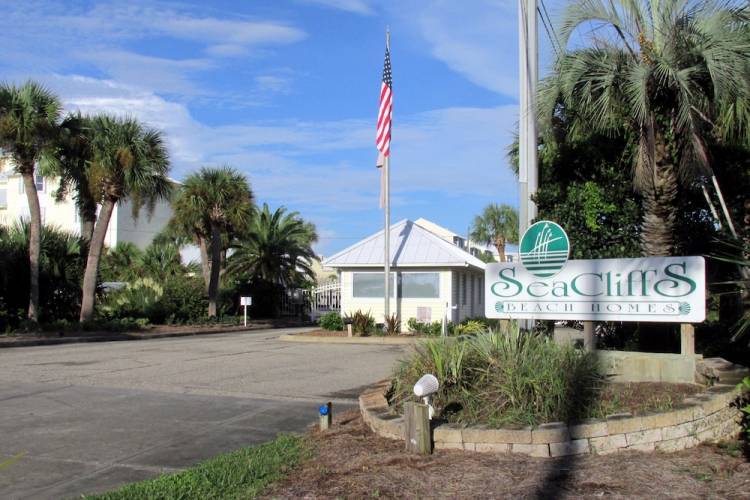 As the sweltering heat of summer gives way to the crisp embrace of autumn, there's no better time to plan a getaway to Cape San Blas. Nestled along the pristine shores of the Florida Panhandle, fall is the perfect time to enjoy this tucked-away paradise without the oppressive summer heat. The allure of Cape San Blas in autumn isn't just about escaping the summer crowds; it's about experiencing a unique blend of natural beauty, outdoor adventure, and relaxation against a backdrop of stunning fall foliage.
While Cape San Blas is a year-round destination, there's something magical about visiting during the fall season. The summer humidity subsides, making it the perfect time for outdoor enthusiasts to explore the area's diverse landscapes, from the sugar-white sandy beaches to the lush coastal forests. But what truly sets a fall getaway apart are the delightful experiences that await you when you book a townhome at Sea Cliffs. This complex is one of only two townhome complexes on the north side of the cape, the most desired area! Sea Cliffs offers wonderful community amenities like a pool, direct beach access, and gated privacy.
Here are the best Sea Cliffs townhome rentals on Cape San Blas this fall. Start planning your well-deserved getaway today and book your Cape San Blas vacation rental!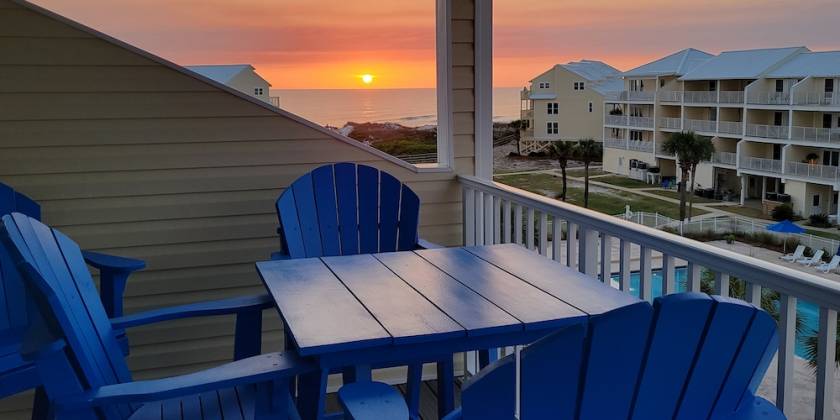 Over Yonder on the Cape is a newly built home in 2019 that offers upgraded interiors and incredible views of the Gulf right from your private balcony. Sip on a cup of coffee while watching the sunrise or a glass of wine as it sets. With 4 bedrooms and 4.5 bathrooms, this home has ample space for you and your family to spread out and relax on your well-deserved fall getaway.
Featured Amenities
4 Bedroom/4.5 Bathroom
Private Balcony
Fully-Equipped Kitchen
Community Pool
Beach Access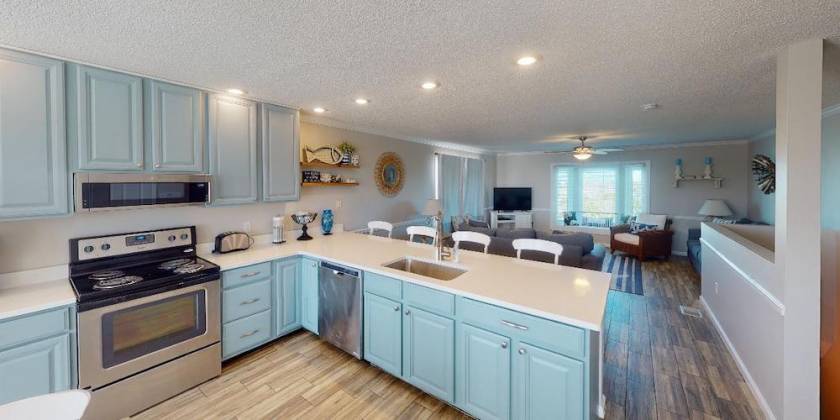 An Escape to the Cape is a four bedroom and 4.5-bathroom townhome in Sea Cliffs that offers an updated, beach-style interior that makes you feel right at home on the cape. Enjoy easy access to the beach with the community's direct beach access and relax in the spacious living room of your rental after enjoying a home-cooked meal from the fully-equipped kitchen. 
Featured Amenities:
4 Bedroom/4.5 Bathroom
Updated Interiors
Community Pool
Washer/Dryer
Elevator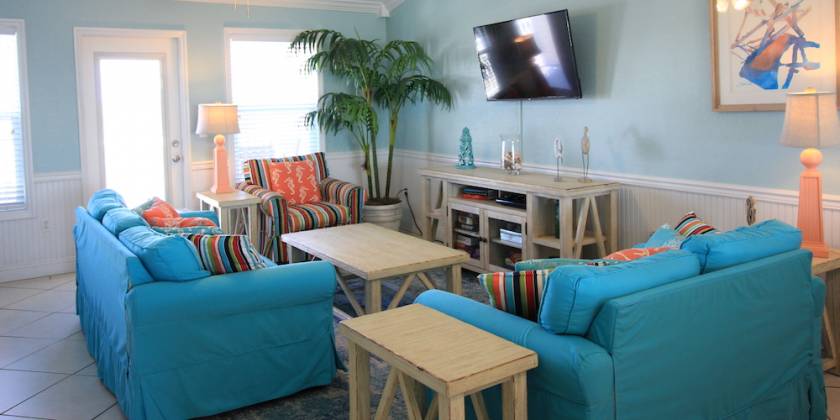 Your tropical oasis awaits you with After Dune Delight. This cozy and fun townhome offers you the beach getaway you crave. You'll be reminded of your getaway at every turn from the ocean views from your balcony to the cute nautical decor throughout the home. Enjoy ample space throughout the townhome, an elevator to go up and down floors easily, and multiple balconies & patios for relaxing outdoor time. This home is also pet-friendly so your furry friends can enjoy a fall getaway as well!
Featured Amenities
4 Bedroom/4.5 Bathroom
Private Balcony
Pet-Friendly
Elevator
Community Pool & Grill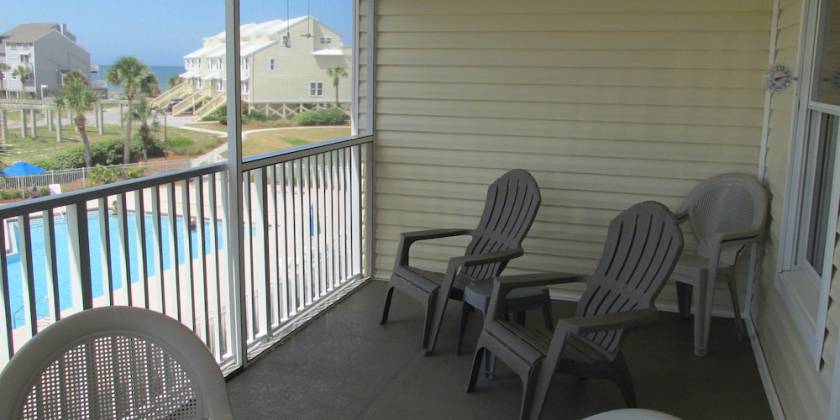 A Beach Break is a very cozy two bedroom/2.5-bathroom home that is perfect for a romantic fall getaway to beautiful Cape San Blas. Enjoy the views of the Gulf from the screened porch. Make some new memories relaxing in the living area or exploring the nearby state parks to get in some great exercise. Sea Cliffs gives you the perfect location on the cape, and this home gives you the perfect space to relax and reconnect with loved ones.
Featured Amenities:
2 Bedroom/2.5 Bathroom
Pet-Friendly
Gated Community
Community Pool
Dog-Friendly Beach
Restore Yourself this Fall and Book Your Cape San Blas Vacation Rental
Coastal Joe Vacation Rentals is your connection to Sea Cliffs on the north side of the cape. Many vacation rentals in this charming community make for the perfect vacation away from busy day-to-day life. Whether it's for a weekend or a whole week, you can relax and restore as long as you need. Browse through our available properties and book your Cape San Blas vacation rental today!